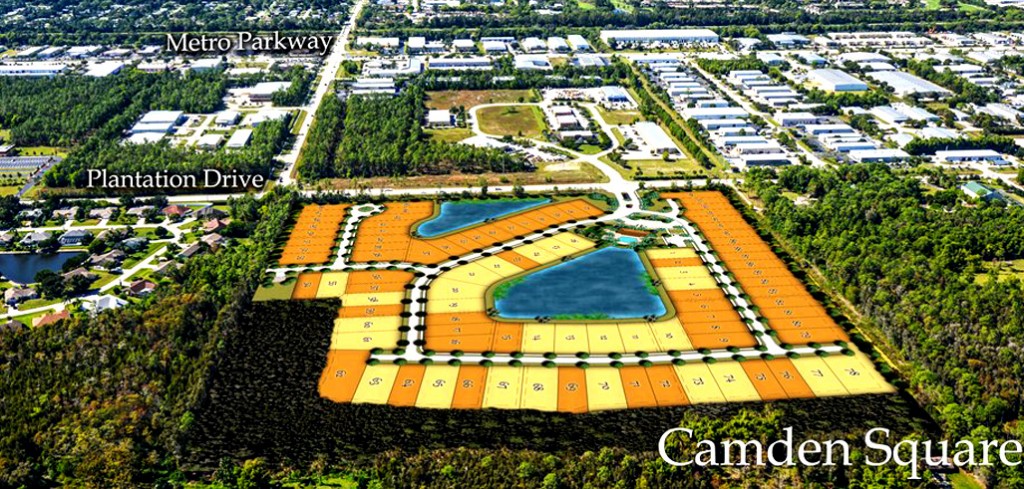 View All Camden Square Listings
Amenities:

Gated Community

Swimming Pool

Outside Cooking Area

Playground
Camden Square
New Homes in a New Community
Camden Square is a new private residential community envisioned by Pulte Homes, a company that is not only esteemed as one of the largest and most competent of home builders in America, but one that is especially respected here in Southwest Florida. Pulte Homes' brand quality has been stamped upon some of the most compelling of community developments in the region. From Corkscrew Shores and The Preserve at Corkscrew to The Quarry at Naples and numerous other communities, Pulte Homes has earned acclaim for their uncompromising adherence to superior building standards. Their homes are nuanced by interior and exterior elements that are both architecturally distinct and aesthetically appealing, yet also life-tested to ensure comfort, convenience and capability in responding to the long term satisfaction of the home owner. Camden Square will continue to reflect what has been an outstanding tradition of quality and integrity; aspects that Pulte Homes' ultimately imparts in every development project. Located at the intersection of Plantation Road and Crystal Drive in Fort Myers, Camden Square will be a community of single-family homes priced from $264,990. Homes will be constructed to provide residents with alluring views of the grand lake and wood preserves that complement this private community. Home buyers will have a range of designs and options to choose from, allowing them to more effectively determine a model that is most-suited to meet the needs of their lifestyle or budget. Though architectural excellence is a nuance of each home, the varying floor plans and price points add an appreciable aspect of affordability, made all the better due to the fact that there are NO CDD fees at Camden Square.
The Amenities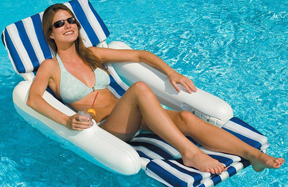 Beyond the homes, Camden Square will be complemented with amenities that will serve as focal points for bringing the community together while also imparting healthy measures of luxury indulgence. This gated-community will include an outdoor area for cooking on BBQ grills or simply gathering beneath the stars while sitting around a community fire pit. There will be also be a resort-style swimming pool (heated for use during Winter). Sun lovers will have ample space for lounging, but the space is also graced with a shady cabana. There's also walking and jogging pathways that wind their way among community water features and green preservation areas. Those who enjoy an active lifestyle will appreciate the basketball courts, but families with young children will also appreciate the communities playground. Pulte Home's understands that home buyers demand more than four walls and a roof, rather they're looking to experience both a sense of comfort and community. Camden Square amenities have been created to deliver both, yet this only accounts for what is available immediately within the neighborhood. Far more awaits only moments away.
Close to Everything!
The location of Camden Square adds to the advantages waiting to be discovered here. In that its centrally situated within Fort Myers, residents will revel in having convenient access to the array of opportunities that make living in Southwest Florida so fabulous. That all begins with the community's proximity to all the leading venues for shopping and fine dining. From the Bell Tower Shops and Edison Mall to Page Field Commons, The Forum, Gulf Coast Town Center and countless more, Camden Square is only minutes away from the greatest shopping and dining opportunities available in Fort Myers. What's more, because Camden Square is close to the primary travel corridors of Hwy 41 and Interstate 75, as well as Southwest Florida International Airports, residents can more readily access all points north, south and beyond.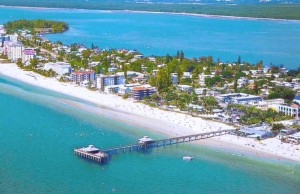 Southwest Florida is home to some of the world's most beautiful beaches and Camden Square is just a short drive away. From the celebrated sands of Sanibel Island & Captiva to all the fun on Fort Myers Beach, home to cool shops, excellent restaurants and live entertainment, Camden Square is mere minutes from these gorgeous enclaves on the Gulf of Mexico. And no matter whether you're a land-lubber who simply enjoys strolling along the shore or more of a mariner-type who prefers boating and fishing, Fort Myers provides many possibilities for a pleasurable afternoon. There are yet other outdoor adventures, from kayaking adventures along the Calusa Rivers to nature trails at venues like the Six Mile Cypress Slough Preserve. The Slough encompasses more than 3,400 acres of wetland in Southern Fort Myers and is a vital habitat to a variety of flora and fauna. For all the modernity of Fort Myers, visitors can trek into the heart of this wilderness, on-or-off the boardwalk, through guided tours and educational programs. Avian enthusiasts will appreciate that the site has been State-designated as integral to the Great Florida Birding Trail. This is among the great places that an entire family can enjoy. Other destinations include the J.N. "Ding" Darling National Preserve on Sanibel Island or The Calusa Center & Planetarium. Both offer an exceptional opportunity to learn more about Southwest Florida's natural environment and the variety of species that inhabit the area.
Play Ball
Sports enthusiasts will also cheer for the caliber of competitive sports attractions in the area. For instance, Jet Blue Stadium and Hammond Stadium respectively serve as homes-away-from-home for the Boston Red Sox and Minnesota Twins. Residents of Camden Square will be minutes from the smack of the bats that make for a home run each Spring in Southwest Florida. For fans of hockey or football, Germain Arena in home to the Florida Everblades hockey team as well as the championship winning Florida Tarpons, one of the most dynamic teams competing in the arena football league. Camden Square is also minutes from some of the finest fairways known to golfers. With its per capita composite of public and private holes, Southwest Florida reigns as "The Golf Capital of The World." For those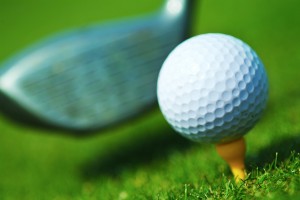 that enjoy golfing, life here will never disappoint. In terms of collegiate sport, Florida Gulf Coast University is home to The Eagles, a basketball team that made history by becoming the first 15-seed team to advance to the Sweet 16 during the 2103 NCAA Championship play-offs. FGCU's Alico Arena became nationally renowned as "Dunk City," during this time, but it also hosts other college sports like volleyball as well as exhibitions and events. In the near future, look for more collegiate sports to emerge from programs affiliated with Florida Southwestern State College, also close to Camden Square. Throughout the year, Fort Myers is also host to tennis tournaments, marathons, fishing tournaments and a plethora of other athletic pursuits. All of it adds to the array of things-to-do.
Arts & Attractions
Fort Myers is also home to outstanding attractions involving fine arts, performing arts or history, from the artistry on exhibit at venues such as the Sidney & Berne Davis Art Center in downtown Fort Myers to the lavish productions at The Barbara B. Mann Performing Arts Center found on the campus of Florida Southwestern State College. The Barbara B. Mann presents concerts from legendary performers as well as elaborately staged musicals and plays by some of the biggest touring acts in theater. There's also smaller theaters in the area for locally produced productions, such as Broadway Palm Dinner Theater and Theater Conspiracy, not to mention nightclubs that routinely feature live entertainment, Camden Square is only minutes from many of these venues. There's also historical attractions such as the Edison Ford Winter Estate where visitors can visit the gardens, workshops and homes frequented by Southwest Florida's most famous of seasonal residents, Henry Ford and Thomas Edison. Children will also enjoy visiting places like The Imaginarium, host to numerous, interactive exhibits that offer an entertaining, yet highly educational way to learn more about science, the environment and natural history. Families at Camden Square will also appreciate the community's convenient proximity to parks, schools, churches, healthcare services, and so much more. Fort Myers offers many options, but at the end of the day, just moments from all of this activity, rest and rejuvenation awaits within the sanctuary of your own home at Camden Square.
Camden Square has already begun taking sales reservations. With less than 100 home sites available and given the brand quality of Pulte Homes, the great location in Fort Myers and buyer demand for new construction in Southwest Florida, look for many to shape their considerations around the potential at Camden Square. For those angling to secure a new home in an excellent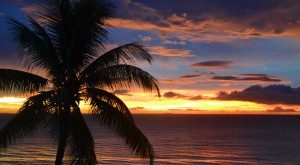 neighborhood, we encourage you to consider Camden Square while the opportunity still exists. Please do not hesitate to contact our team should you require any additional information on this exceptional new community, or any other of the outstanding neighborhoods located here in the paradise that we recognize as "Home." As specialists in outstanding residential properties throughout the domain of Southwest Florida, the Domain Realty Group looks forward to serving you.
Click here to receive more details on Camden Square in Fort Myers